Virginia Online Concealed Carry Training
Welcome to American Firearms Training, your Virginia concealed carry training specialists. Our innovative, fun, and professional course, Introduction to Handgun Safety will give you all the pistol safety knowledge you need to safely handle and manipulate a firearm. The best part, the class is free! At American Firearms Training, we believe so strongly in spreading the word about pistol safety that we are offering the class free of charge to anyone that wants to learn. If you wish to carry on and apply for your concealed carry permit, the cost to print out your completion certificate is only $49.99, and acceptance by the Clerk of the Court in your jurisdiction is guaranteed.
Get legally armed today with American Firearms Training.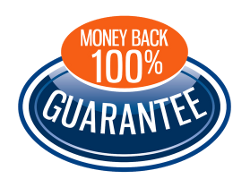 1. Complete the online course, Introduction to Handgun Safety.
2. Pay for and print out your course completion certificate.
3. Print out and complete the Virginia Handgun Permit Application.
4. Take the completion certificate and completed application down to the clerk of the court for the city or county you live in and submit them. The cost of the application is $50 and the permit is good for 5 years.
This is the class that you may have heard about from friends or family, all you need to apply for your permit will be completed in under ninety minutes. Yes, applying for your Virginia concealed pistol permit is less than ninety minutes away. You don't need to be a firearms whiz, everything you need to know in order to safely handle a pistol is taught in our course, Introduction to Handgun Safety.
Introduction to Pistol Safety is taught by a Virginia Department of Criminal Justice Services certified instructor and takes about 90 minutes to complete. The course is made up of six video sections, each of which is followed by a short quiz, and a final exam. You may take the course as many times as you need to complete it and only need to pay for your certificate once.
You are less than 90 minutes away from qualifying for your concealed carry permit, click here to begin!
General Information
Virginia is a great state for firearms owners due in large part to the Virginia Citizens Defense League, a non-partisan advocate for firearms rights of Virginans. Because of their work, and that of Virginia's legislators, the process to acquire your permit has become relatively simple and inexpensive. Simply take our course, print out your completion certificate, fill out the Virginia Application, and apply at your local courthouse. The Clerk's office has 45 days to get your permit back to you given a successful application.
A Virginia concealed carry permit may be all that it takes for you to feel safer, both for yourself, and for those you care about. Take the first step today on the road to firearms safety.
Below is the Virginia Code Section that lays out the course requirements to certify you to apply for your permit.
Documentation of Proof of Handgun Competency - Section 18.2-308.02
The court shall require proof that the applicant has demonstrated competence with a handgun and the applicant may demonstrate such competence by one of the following, but no applicant shall be required to submit to any additional demonstration of competence:
1. Completing any hunter education or hunter safety course approved by the Department of Game and Inland Fisheries or a similar agency of another state;
2. Completing any National Rifle Association firearms safety or training course;
3. Completing any firearms safety or training course or class available to the general public offered by a law-enforcement agency, junior college, college, or private or public institution or organization or firearms training school utilizing instructors certified by the National Rifle Association or the Department of Criminal Justice Services;
4. Completing any law-enforcement firearms safety or training course or class offered for security guards, investigators, special deputies, or any division or subdivision of law enforcement or security enforcement;
5. Presenting evidence of equivalent experience with a firearm through participation in organized shooting competition or current military service or proof of an honorable discharge from any branch of the armed services;
6. Obtaining or previously having held a license to carry a firearm in this Commonwealth or a locality thereof, unless such license has been revoked for cause;
7. Completing any firearms training or safety course or class, including an electronic, video, or on-line course, conducted by a state-certified or National Rifle Association-certified firearms instructor;
8. Completing any governmental police agency firearms training course and qualifying to carry a firearm in the course of normal police duties; or
9. Completing any other firearms training which the court deems adequate.
A photocopy of a certificate of completion of any of the courses or classes; an affidavit from the instructor, school, club, organization, or group that conducted or taught such course or class attesting to the completion of the course or class by the applicant; or a copy of any document which shows completion of the course or class or evidences participation in firearms competition shall constitute evidence of qualification under this subsection.
No applicant shall be required to submit to any additional demonstration of competence, nor shall any proof of demonstrated competence expire.