Online Virginia Concealed Carry Class
**Legal Update**
The AFT course is considered legal training for your Concealed Carry Permit in Virginia, as long as you submit your application on or before December 31, 2020. If this frustrates you, thank your assemblyman & governor. AFT is not responsible if you miss the deadline of 12/31/2020 for application.
*************
Are you ready to get your Virginia concealed carry permit? Our online Virginia CCW training course will have you submitting your paperwork just 90 minutes from now. We are based in Virginia, and thousands of Virginians from every county in the Commonwealth have taken the course, Introduction to Handgun Safety. The class is entirely web-based so you can complete it from wherever you like, using your computer, phone, or tablet. Best of all? It's only $49.99, and you'll be finished in 90 minutes. Start now by hitting the green button to the right!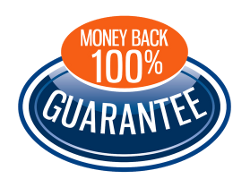 3 Steps to Your Virginia Permit
Complete the 90 minute online course, Introduction to Handgun Safety. Work from anywhere, anytime.


Print out your traceable completion certificate. Accepted by all Virginia counties.


Submit the course certificate and Virginia Handgun Permit Application to your local clerk of court.
About our Course
Filmed in a professional production studio, Introduction to Handgun Safety is an engaging and entertaining way to complete the required training for your Virginia concealed weapons permit. The class is taught by a professional instructor with multiple certifications from Virginia and at the national level. The Virginia online CHL course reviews the fundamentals of safety and handling, including transportation, storage, and firing in defensive situations. Go ahead and give it a try–the class is offered completely free of charge and without ads. You only pay if you would like to print out a traceable certificate for submission with your CCW application. Here at American Firearms Training we strongly believe that everyone should have the training needed to safely exercise our 2nd Amendment rights.
How the Class Works
Our concealed handgun permit course has been designed to be easy to access from any device at any time. You do not need to download any software; all you need is a web browser and a connection to the internet. Start and stop at your own convenience and we will remember where you left off. The class is made up of six video sections, each with a short multiple-choice quiz at the end. Following these there is a brief multiple-choice test to review your CCW training. You can watch the video sections and take the quizzes and test as many times as you like. When you are finished, you just pay the $49.99 and print out the completion certificate to include with your Virginia CHP application.
Class to Application in 90 Minutes
Whether your goal is to protect yourself, or to brush up on gun safety, or to exercise your rights, American Firearms Training is ready to support you through high quality, convenient classes. If you're looking for training for your Virginia concealed carry permit, why not get started now? The class is just a couple clicks away, and most people are done in 90 minutes. Start today and be on your way to shooting better and feeling safer. Good luck and shoot safely!
Virginia Concealed Carry Laws
Virginia Code Section 18.2-308.02 outlines the methods of training deemed acceptable for a Virginia Concealed Handgun Permit applicant:
The court shall require proof that the applicant has demonstrated competence with a handgun and the applicant may demonstrate such competence by one of the following, but no applicant shall be required to submit to any additional demonstration of competence, nor shall any proof of demonstrated competence expire:
Completing any hunter education or hunter safety course approved by the Department of Game and Inland Fisheries or a similar agency of another state;


Completing any National Rifle Association firearms safety or training course;


Completing any firearms safety or training course or class available to the general public offered by a law-enforcement agency, junior college, college, or private or public institution or organization or firearms training school utilizing instructors certified by the National Rifle Association or the Department of Criminal Justice Services;


Completing any law-enforcement firearms safety or training course or class offered for security guards, investigators, special deputies, or any division or subdivision of law enforcement or security enforcement;


Presenting evidence of equivalent experience with a firearm through participation in organized shooting competition or current military service or proof of an honorable discharge from any branch of the armed services;


Obtaining or previously having held a license to carry a firearm in this Commonwealth or a locality thereof, unless such license has been revoked for cause;


Completing any firearms training or safety course or class, including an electronic, video, or on-line course, conducted by a state-certified or National Rifle Association-certified firearms instructor;


Completing any governmental police agency firearms training course and qualifying to carry a firearm in the course of normal police duties; or


Completing any other firearms training which the court deems adequate.
A photocopy of a certificate of completion of any of the courses or classes; an affidavit from the instructor, school, club, organization, or group that conducted or taught such course or class attesting to the completion of the course or class by the applicant; or a copy of any document which shows completion of the course or class or evidences participation in firearms competition shall constitute evidence of qualification under this subsection.