Online Concealed Carry Classes
Introduction to Handgun Safety is an online, 90 minute safety class that will qualify you to apply for your concealed carry permit in many states, including Ohio, Virginia, Iowa, Wyoming, Oregon, and Idaho. The course is completely web-based and can be accessed on any computer, phone, or tablet that has an internet connection. Filmed and produced in a professional studio, the video is of the highest quality, and taught by instructors with decades of experience. Best of all, this online concealed carry class is completely free. In most states, if you want to apply for your CCW after you complete the class, you simply purchase and print out the completion certificate to include with your application. In states such as Ohio that require range training, your instructor will present you with a hand signed certificate at the completion of your range session. It's free to start, so go ahead and give it a try!
For information about your specific state, including price and other details, click on the Find Your State button above and to the right!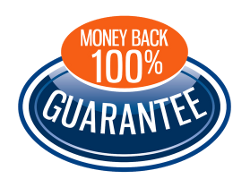 Online + Range Training
For states such as Ohio that require part of a concealed carry class to be done in person, AFT offers a hybrid approach to completing your training. In the case of Ohio, 6 hours are completed online, at your own pace and on your own schedule. All you need is a computer or mobile device connected to the internet. After completing the online CCW class, you choose an upcoming 2 hour in-person session at one of our range partners near you. The ranges have been selected based on safety and professionalism, and all of the instructors hold multiple firearms credentials. Scheduling is all done online right here, with no one to call or track down. This hybrid class costs just $99.99 and includes both the online and in-person segments.
Gun Safety for All
We all need to be safe with firearms. That's why we offer our safety class completely free of charge in all 50 states. At AFT we are doing what we can to bring gun accidents down to zero, giving away almost 5,000 classes every year. Please pass along our free class to your friends and family who would benefit by learning (or just brushing up on) gun safety. You have our promise that AFT will never sell or otherwise distribute your personal information. Good luck and shoot safe!
In order to find pricing and other information related to your state's course, visit your state's page by visiting the map.