Welcome to American Firearms Training
Welcome to American Firearms Training, your online gun training specialists! Our class, Introduction to Pistol Safety is a great way to learn almost everything you need to know about safely manipulating, storing, cleaning, and shooting a pistol.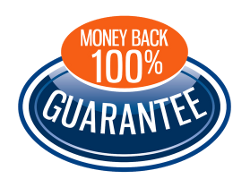 What is more, the class will qualify you to apply for your concealed carry permit in many states including Virginia, Iowa, Wyoming, Oregon, and Idaho by their respective state laws. The class is actually FREE, you only need to pay $49.99 if you plan on printing out a certificate to allow you to apply for a concealed carry permit.

The course takes about 90 minutes, and consists of several video sections, quizzes and a final exam. Don't worry, you can take the quizzes and final as many times as you need to in order to pass and proceed on to the next section. The course videos are fun, exciting, and packed with great pistol safety knowledge. All you need to proceed are a computer with a broadband connection and a printer in the case that you want to print your certificate at the end of the class. If you have any questions about the course, simply check out the FAQ link above.

We all need to be safer with firearms, at AFT, we are doing what we can to bring gun accidents down to zero, all you have to do is pass along this class to a friend or family member to do your part!