Online Ohio Concealed Carry Class
Getting your Ohio concealed carry permit has never been more convenient. Our course Ohio Defensive Handgun: Knowledge, Skills, & Law gives you the flexibility to complete the first 6 hours of training online, followed by two hours of hands-on training at a reputable range nearby (see counties currently served). Ohio Defensive Handgun exceeds all training requirements for obtaining an Ohio concealed handgun license, and you can complete the course on your own schedule. Our online Ohio CCW class is produced in a professional studio, and taught by certified instructors with decades of experience in firearms safety. At just $99.99 including the range class, it's a tremendous bargain. We guarantee that it will exceed your expectations for quality and convenience!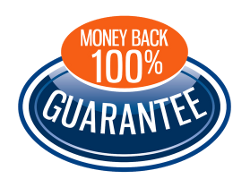 3 Steps to Your Ohio Permit
Take the 6 hour online portion of Ohio Defensive Handgun. Work from anywhere, anytime.


Complete the 2 hour live fire training with our range partners near you.


Submit your course certificate and CHL application to your local sheriff.
Try Us for Free
Ohio Defensive Handgun has been prepared to the highest standards by professional firearms trainers, videographers, firearms attorneys, and educators. The class is a live action video filmed from multiple camera angles, and even includes aerial footage to better visualize potential threat scenarios. We believe that if our Ohio concealed carry course is of the best possible quality, then the content will be more gripping and memorable. The first 90 minute lesson, Introduction to Handgun Safety, is offered for free so you can get an idea of the course quality, or even just to brush up on firearms safety. Good training is critical to reducing accidental firearms injuries, and helps to protect ourselves, our neighbors, and our gun rights.
About the Course
The first 6 hours of Ohio Defensive Handgun are web-based, so you can complete most of your CCW training from the convenience of your own home, on your own schedule. The class meets or exceeds Ohio law for a CHL qualification course. The curriculum features live action sequences, drone camera footage, pre- and post-incident advice from an Ohio attorney, and discussions of the physical impacts of a shooting from a practicing Ohio doctor. A few of the topics covered include Using a Handgun Safely, Ohio Firearms and Self Defense Law, Defensive Use of a Firearm, and an in depth review of the Ohio Concealed Carry Law Manual. Multiple choice quizzes or tests accompany each section to help you gauge your progress, and all sections can be retaken as desired to ensure that you fully understand the material.
Six Hours Online
Because Ohio Defensive Handgun is web-based, there is no need to download anything or install any special software. The first 6 hours of our Ohio concealed carry class can be completed right here in your browser. You can view the course on a computer, a smart phone, a tablet, or any combination that is most convenient. And you don't need to complete the course all at once. If you have limited time or get interrupted, we will remember your place until you come back. Just log in from your device and pick up right where you left off.
Two Hours In Person
After finishing the online portion of your Ohio CCW training, you will see a list of nearby gun ranges at which you can complete the required 2 hour in-person training.The ranges have been carefully screened by American Firearms Training to meet standards of professionalism and safety. All range instructors carry multiple state or national firearms training certifications, and are happy to assist both new and veteran shooters. The in-person, live-fire range sessions are limited to 6 students per instructor to ensure maximum safety and individualized attention. After completing the range portion of your concealed carry class, your instructor will provide you with a signed certificate to present to your local sheriff with your concealed handgun license application.
Get Started Today
Whether your goal is to acquire an Ohio concealed carry permit, or to better defend your family, or to exercise your Second Amendment rights, we want you to have the knowledge and habits to feel safe. You can complete most of the course without ever leaving the comfort of your own home, and the first lesson is offered completely free of charge. Start your online training now, then finish up as soon as this week at a range nearby. Ohio Defensive Handgun is the simple, safe, and convenient way to get your Ohio carry permit. Good luck and shoot safe!
Ohio Counties We Currently Serve
We are adding more counties every week, so check back with us in the near future to see if we are serving your area!
Columbus and Central Ohio
| | |
| --- | --- |
| Coshocton | Madison |
| Delaware | Muskingum |
| Franklin | Perry |
| Knox | Pickaway |
| Licking | Union |
Cleveland and Northeastern Ohio
Ashland
Medina
Cuyahoga
Portage
Geauga
Summit
Lake
Wayne
Lorain
Cincinnati and Southwestern Ohio
| | |
| --- | --- |
| Brown | Darke |
| Butler | Greene |
| Champaign | Hamilton |
| Clark | Montgomery |
| Clermont | Preble |
| Clinton | Warren |
Southeastern Ohio
| | |
| --- | --- |
| Athens | Morgan |
| Gallia | Pike |
| Hocking | Ross |
| Jackson | Vinton |
| Meigs | Washington |
Note: In Ohio, you can apply for your CHL in your county of residence, or in any adjoining county.