100% Money Back Guarantee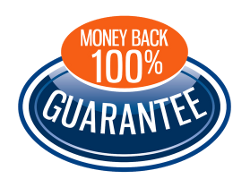 At American Firearms Training, we offer nothing but the best for our clients. Our course is free to the general public, but if you decide to carry on and purchase your certificate to apply for a concealed carry permit, here is our corporate promise:
If the state or county in which you are applying for your permit denies your application due to the nature of our training within the first 12 months of purchase, and we can't correct their decision with a quick phone call, we will refund your money. No further questions asked.
Occasionally, even county and city officials aren't familiar with the most recent state codes. Generally a quick email or phone call is all that is required to clear the issue. All that we ask is that you let us know if there is an issue and if we can't fix it, we will refund your money.
We can be reached at (540) 288-4262 from 8am to 6pm EST or at info@shootsafe.org.
We will always stand up for our customers.
Eric Korn
President and CEO American Firearms Training